Calgary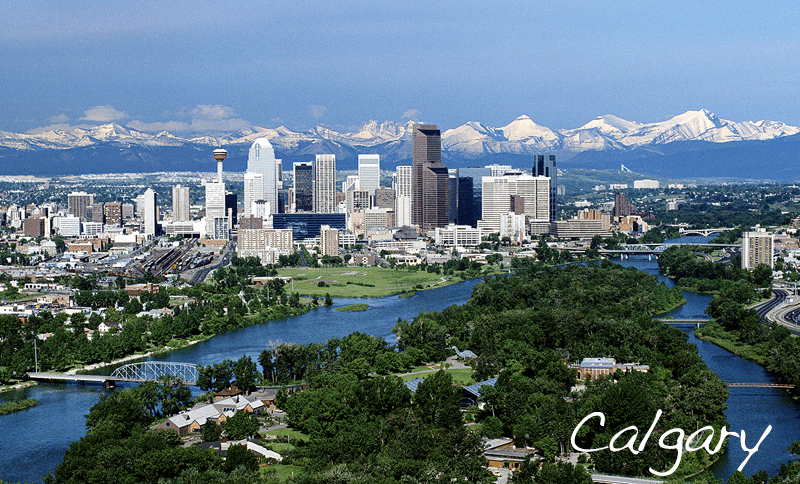 Calgary is a city located in the province of Alberta, Canada. ( Canadian West) It is situated in an area of foothills and prairies; at the confluence of the Bow River and the Elbow River (southern portion of the province), and close to the Canadian Rockies.
According to the 2011 census, the City of Calgary had a population of 1,096,833, making it the largest city in Alberta. Its economy involves activities in the energy, financial services, film & television, transportation and logistics, technology, manufacturing, aerospace, health and wellness, retail, and tourism sectors. With 800 of the largest corporations in the country, the province of Alberta houses the second-most corporate head offices.
Calgary is known as a cow town by some and it still has a Wild West image. It's a youthful city and full of energy. The average age is 35.7 years. Nearly 25% of Calgarians are immigrants, and more than 120 languages are spoken in the city. According to Forbes.com, Calgary is the cleanest city in the world.
The sun shines on average of 2,300 hours a year. It's Canada's sunniest major city. The average rainfall per year is 12.6 inches and the average snowfall is 50 inches. The coldest temperature ever recorded was -45 C (-49F) in February, 1893. The warmest day ever recorded was 36.1C (97F) in July, 1919.